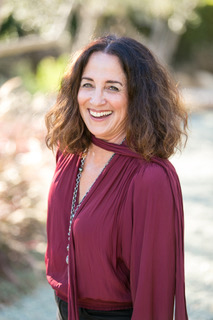 Developed for the seasoned storyteller, as well as the emerging author, this interactive journal is designed to be used in conjunction with Writing for Bliss: A Seven-Step Plan for Telling Your Story and Transforming Your Life—or as a standalone workbook for reflection and self-discovery. 
In Writing for Bliss: A Companion Journal you will:
Find unique, actionable writing prompts and exercises throughout.
Move at your own pace—navigating the landscape of your life authentically,  guided by Diana's gentle approach.
Identify and explore pivotal life-changing events that have brought you to the here and now.
Heal and transform through the writing process.
Published in time for January's New Year, New You focus, Writing for Bliss: A Companion Journal speaks to the growing need for inner peace and deep healing so many are craving. Throughout the trials of her own life, including ongoing struggles with cancer, a drug-addicted daughter, and a challenging relationship with her mother, Diana believes writing has saved her time and time again. THE Companion Journal is an inspirational guide for those wanting to chronicle their life, and also for navigating life's challenging times.
Praise for the work of Diana Raab:
"If you've ever wished for writing prompts that promote peace and personal growth, this is it. From releasing the past to creating a vision for the future, the topics are as diverse as they are helpful. Dr. Raab's journal is a healing companion to her book, Writing for Bliss!"
~ Brenda Stockdale, PhD
---
"Writing for Bliss is a self-help book geared toward people who have an interest in planning and writing. The book is used as a form of meditation for people who aspire becoming writers or have fear in doing so, however, have never found the courage too. In all honesty, the book felt like a nurturing device that is gently enforcing me to grab that pen and to write. It is filled with many affirmations keeping everything positive in the mindset of someone who may have self-doubt…I strongly recommend this book to people who wish to learn and start writing. You can also use it as a diary and express all your secret desires in the 'Writing about difficult subjects' section."
~ S. J. Main
---
"I'm a journaler and not big on prompts, but the simplicity of these, and the memories that they gave me the space to dive into, were really lovely and rewarding. I would recommend to anyone who is looking for a cathartic place to dive bag into happy and not so happy memories in a productive and meaningful way."
~ Sarah
---
By listening to ourselves and being aware of what we are saying and feeling, the true story of our life's past experience is revealed. Diana Raab's book gives us the insights by which we can achieve this through her life-coaching wisdom and our writing."
—BERNIE SIEGEL, MD, author of The Art of Healing
---
"Only a talented writer who has fought hard to overcome life's many obstacles could take her readers by the hand and lead them through the writing process with such enormous compassion, amazing insight, and kindness. Diana Raab is a powerful, wise, intelligent guide well worth our following."
—JAMES BROWN, author of The Los Angeles Diaries and The River
---